Scott Teplin
is an illustrator living in New York City. He also updates his blog
Future Trash
once a week with a new drawing! I think his blog is amazing because it gives you an insider look into his drawings, as he posts them at different levels of completion. The drawing above has been posted in 8 different forms of completion.
What I am most interested in however is his
Alphaville
series! The installation has actually closed but that doesnt mean we cant enjoy some fantabulous digital images now does it? Click on the link for a slide show of the entire alphabet! And here are some sneak peeks at his other work! There are gonna be alot because this stuff is amazing so lets get to it!
"RWT"
"A"
"Creepy Peepers Towers"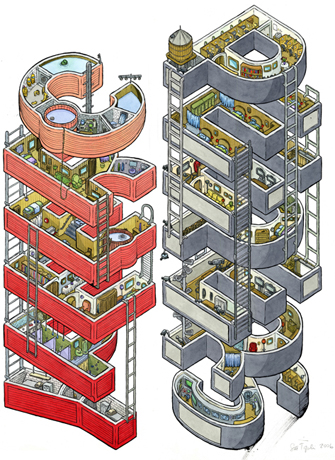 "Criss Cross Crash"
"Van"
"One-Story"